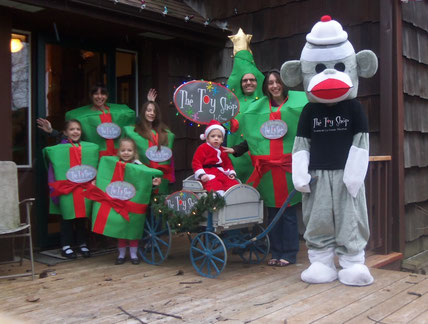 Our Family Business,
More Family Than Business
     We can't claim to know everything--or even most things--about running a small retail store.  We jumped into this venture completely ignorant of the business world.  And after these months of total immersion into the language and culture of a world foreign to us, we still don't know many things.  But we accept that there are aspects of business we do not understand, and we strive to succeed despite, or maybe because, we are in some ways ignorant.  Why?  Because The Toy Shop is a family business that is absolutely more about family than it is about business.  In essence, The Toy shop is just another name for the Wolfe family, consisting of a stressed-out pregnant mom, a dad who's currently deployed to the Middle East, and 6 daughters ages 3 to 18, all of whom are struggling to make a living in rough economic times while bringing something positive to their community.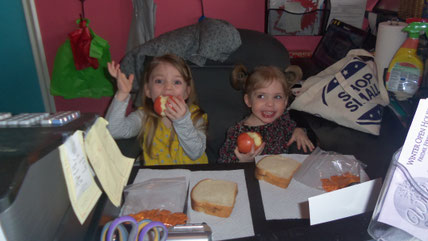 Each day is a new adventure, filled with fun and hard work, joy and sadness, and utter chaos.  Some might say we're..."unprofessional".  In this past year our store had to close unexpectedly when our 2 year old was hospitalized with pneumonia, and when we hit a deer and totaled our car, and again when the ice storm prevented us from getting down our steep driveway.  At times our younger daughters could be found in the shop throwing hair-curling temper tantrums over the Calico Critter table, or running around pant-less after a particularly embarrassing potty accident right in the middle of a 60-box UPS delivery.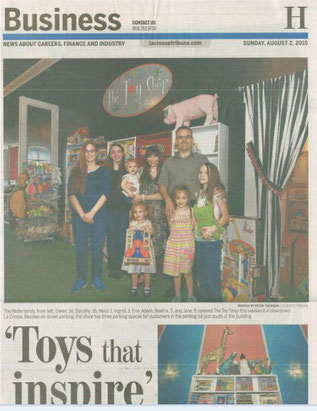 A few potential customers probably find that "unprofessional" family vibe completely unacceptable.  And we understand and appreciate their view.  But we CAN'T change what we are.  We just hope enough customers can appreciate that we are a family, just like their families.  We hope it's that fact that binds us together and allows us to connect on a deeper level than bigger stores could ever claim to do.       
     Statistics and online analytics might tell us that our average customer is a certain age and gender, and will likely prefer pink to purple.  Big stores excel at utilizing such data, and then spend a large amount of their resources trying to make their faceless corporations seem to "care" about people they only know as numbers.  But numbers don't allow stores to KNOW customers as people.  And that's what we prefer, to know people, and to try to restore humanity to some little part of our every day routine. 
     So stop by sometime and say "Hey!"  It's the Wolfe family, behind the counter every day.