It's Saturday, and your kiddo has been invited to yet another birthday party.  This is the 4th Saturday in a row, and you're running out of gift ideas for kids your child barely knows! 
No fear!  Here's our list of our five best-selling gifts for kids age 6-10.
Our criteria for this list are toys that are:
-good for girls or boys
-affordable (under $20)

-appeal to most kids, even kids you
  don't know all that well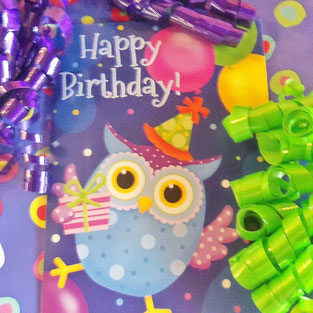 ---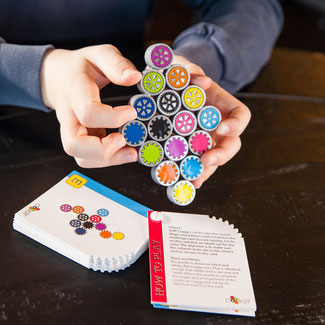 1. Coggy
   by: Fat Brain Toys
Fidget toys are all the rage right now.  But this one has the added bonus of including increasingly-difficult challenge cards to offer another level of engagement and interest than the standard fidget toy.
Encourages visual-spatial skills and critical thinking.
Cost:  $10-$20 range
---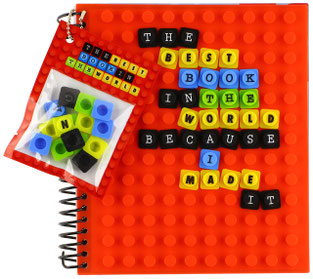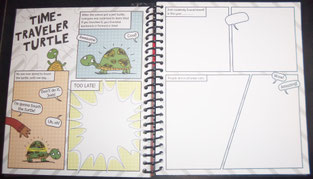 2.  The Best Book in the World
    Because I Made It
         by: Make Believe Ideas
All kids these days like comic books ("It's called a 'graphic novel', Mom!").  What about giving them the opportunity to make their own!
This book is filled with comic book layouts, and some clever story-starters to get the kids' creative juices flowing.  Includes a customizable, rubber cover with removable letters.
Encourages plot and character development, artistic creativity, self-expression
Cost:  $10-$20 range
---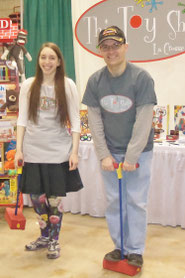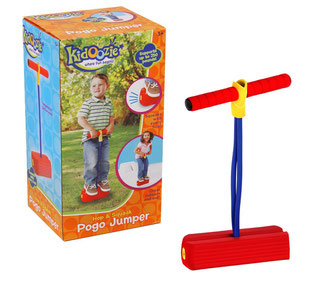 3. Hop & Squeak Pogo Jumper
   by: Kidoozie
Yes, this toy is fun for kids of all ages!  Great for indoor or outdoor use.  The Jumper holds up to 250 pounds and is made of durable foam and rubber.  Much easier and safer than a standard pogo stick.  Everyone loves the Pogo Jumper!

Encourages balance and gross motor skills.
Cost: $10-$20 range 
---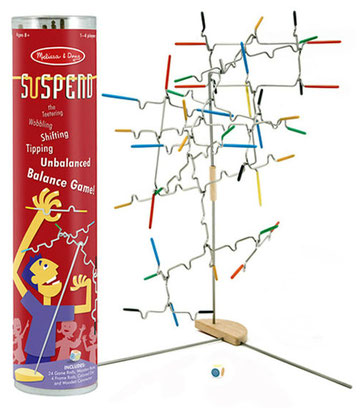 4. Suspend
   by: Melissa & Doug
A great game with appeal for the whole family.  Try to suspend the metal pieces onto the hook without causing the whole thing to lose balance!
Fun, fast, colorful, easy to understand, and playable with one person or a group.  It's a game our family keeps coming back to.
Encourages fine motor skills, patience, and strategy.
Cost:  $10-$20 range
---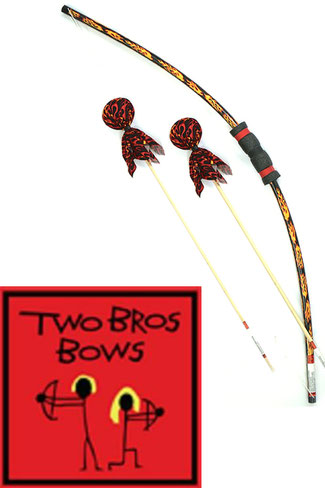 5. Two Bros Bows
Although a little pricier than the other items in the list, this is one of our favorite items in The Toy Shop.  It's a new take on a classic toy, made in the USA by a company started by two young brothers.
Two Bros Bows are safe and fun for outdoor shooting.  And they are available in several styles to appeal to both boys and girls.
Encourages outdoor active play, dexterity, and hand-eye coordination.
Cost: $20-$30 range
---
But maybe you want a gift that is more "boy" or "girl" specific. 
Well, as a bonus, here are our number 1 gift ideas for school-age boys and girls:
BOYS:
Box of Jokes, by Schylling
Cost: $10-$20 range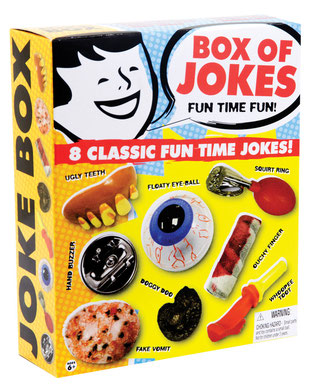 GIRLS:
Aquabeads Beginner Studio, by Epoch
Cost: $10-$20 range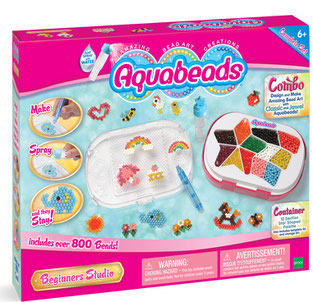 ---
Still stumped?  The Toy Shop sells gift cards, too!  That's a gift EVERYONE is sure to like!