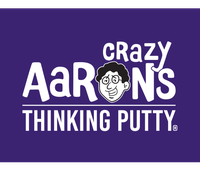 If you ask us what our number 1 toy is for older kids (ages 8-12), the answer is easy:  Crazy Aaron's Thinking Putty!  But what is the putty's appeal?  We asked Jane, age 11.  And here's what she told us--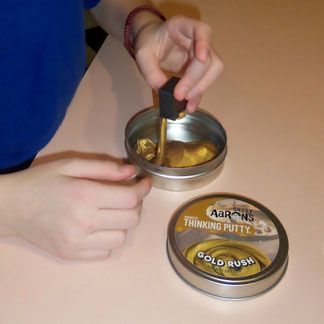 1.  You can do lots of different things with it.  It can glow in the dark.  You can blow bubbles with it.  It can be sparkly or magnetic.  Or it can smell good.  Or it can change colors with the heat of your hand.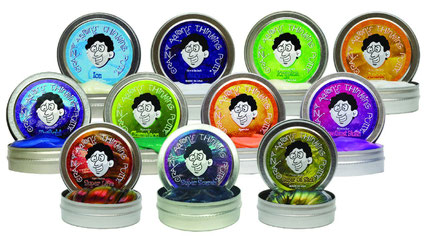 2.  You can collect it because there are lots of different styles and colors.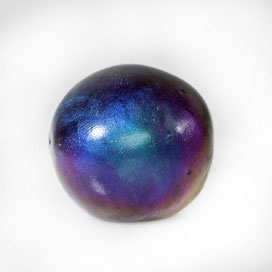 3. You can roll it up and bounce it like a ball.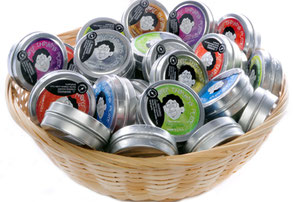 4.  It comes in small tins so the putty is easy to buy and carry around.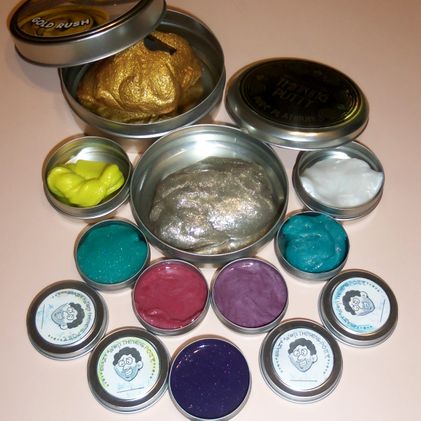 5. The other kids all have it, so you can share it or trade it with others.
My favorite is the color changing putty [heat-sensitive HYPERCOLORS].  But I plan to collect all the kinds.
NOTE: Even if it smells good, DON'T eat it!
---
*Thanks to Jane for her Crazy Aaron's Article!*