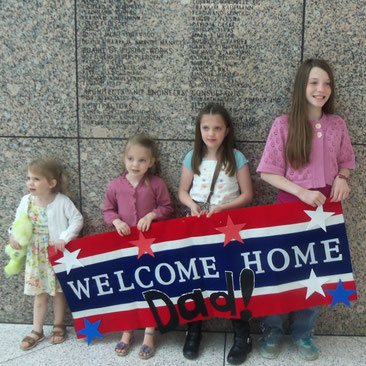 Friends, 2017 was a tough year for The Toy Shop Family.  Adam (Toy Shop Dad) was called on a military deployment to the Middle East from Jan. 2nd to Oct. 25th. Minus the 18 days of leave he received for our 7th child's birth in May, that was a total of 278 days he was away.  During those 278 days, he missed 4 of our children's birthdays, one daughter's First Communion, and another daughter earning her driver's license.  He missed one daughter's first day of kindergarten, and another daughter's high school graduation and start of college.  He missed 1,668 hugs "goodnight" from his daughters.  And thousands of other precious moments.  Worst, he missed the ENTIRE first five months of his son's life.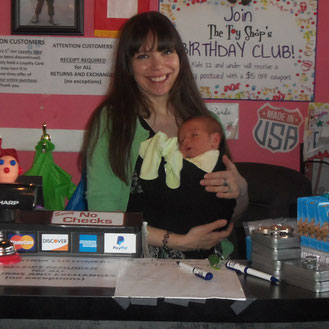 And during all this, Erin (Toy Shop Mom), through the complications of pregnancy and the first five months of baby 7's life, was shouldering all the burdens of home and maintaining a stable family life, in addition to running every facet of the operations of The Toy Shop, with our two teenage daughters selflessly devoting their year to assisting in this.
The situation was not ideal.  Recently, a reviewer felt it necessary to tell 7.5 billion people that The Toy Shop Family was "a bit crabby".  We will concede this.  And if we were to make a list of negative adjectives to describe us during this year, we'd include much harsher words to describe us.  "Desperate", "overwhelmed', "exhausted", "sad", perhaps.  We fully admit that our one driving thought throughout 2017 was "if we can just make it to the end of this deployment..."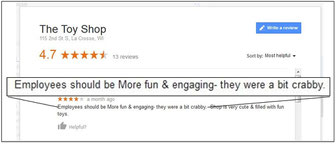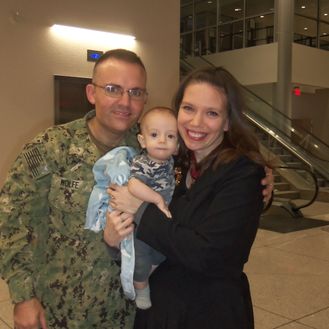 So , friends, we apologize that we have not lived up to some customers' expectations.  It is one of our greatest regrets as we reflect on the past months.  But we managed to keep The Toy Shop open, and for that we are thankful.  And we deeply appreciate our devoted customers who stuck with us during this challenging time.  Your support and friendship is something for which we are truly grateful. 
And as the new year approaches, our family's promise to you is to bring the best we can to The Toy Shop in 2018. 
We wish you all a blessed and joyous New Year.
Sincerely, 
  The Toy Shop Family